Dance Floors
Offering one of the largest range of flooring for any style of party. UK Events specialises in dance floor hire, LED Furniture, Staging, VIP Carpets and Cocktail Bar rentals
More information on Dance Floor Hire.
VIP Carpet Hire
Hire a VIP Carpet to enhance your entrance. Choose from a range of colours and add ropes and post to finish off your VIP Entrance.
Star Cloth Rentals
Our beautiful star cloths are perfect for dressing walls, band backdrops or event partitioning rooms. We supply star cloths in white and black finishes and typically the cloths measure 6m x 3m. We can star cloth single walls right through to entire rooms of any size. For larger functions we can also provide doorways and fire exits for a clean and professional look.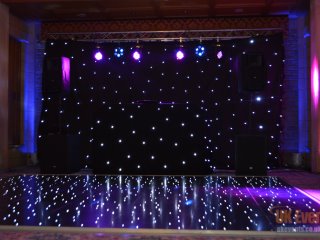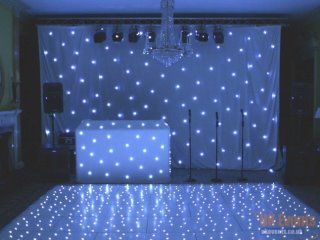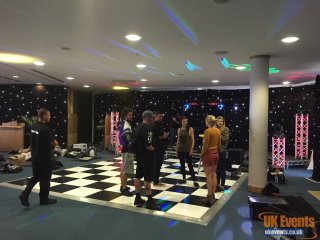 Twinkling Star Cloths
Our Star Cloths are hung from a telescopic pipe and drape systems allowing the cloth to sit up against the wall increasing the usable space of your function room.
We offer alternative lengths for higher function rooms or marquees.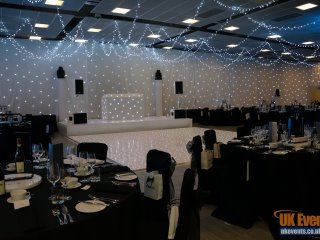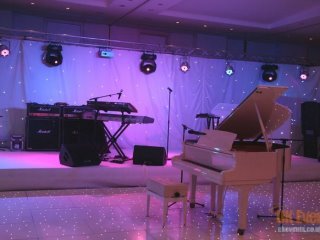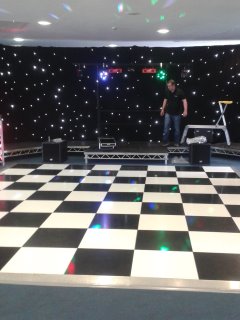 About Us
UK Events Ltd offers a complete room transformation service which will enhance your event and make it one to rememeber.

Get in contact to see how we can transform your next event. 01189 770314
Latest News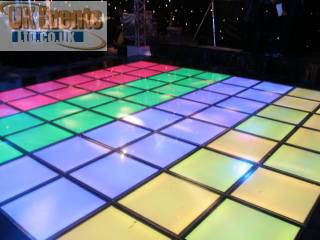 The world's First Ever Gold RGB Twinkling Dance Floor
Head Office

Unit 15, The Business Centre
Molly Millars Lane, Wokingham
Berkshire, RG41 2QY
P: 0800 24 254 74
F: 0844 736 2697

Registered in England and Wales | Company No. 06851338 | V.A.T No. 972207324