Stage and Stage Roofs
We are one of the largest suppliers of staging in the United Kingdom. We are able to build small raised stages right through to large outdoor concert covered stages. No job is too small or large. Whether you require a stage for a conference, wedding, DJ, festival or outdoor event, we've got a perfect solution for you. We can provide stages at various heights with different colour finishes to meet your requirements.
Not only can we make any stage size or configuration, but we can supply handrails, steps and carpet. Our very experienced installation team will arrive onsite and setup the dance floors as per your specifications.
We are now proud to be taking bookings for our all new inflatable stage covers. Our inflatable roof offers an instant solution for festivals and outdoor events. We can supply a stage and covering at a fraction of the cost of a standard covered stage. Due to the speedy erection of our inflatable roof, you won't be paying for high labour costs. We have designed our roofs to withstand rain and moderate winds, making it a perfect affordable alternative to traditional solid structures. The stage is inflated by 2 x high performing blower units - so if 1 blower fails, the structure will remain standing.
We are currently offering an 8m x 4m covered stage which would accommodate a 7m x 5m stage. The inflatable stage roof has a front overhang of half a metre.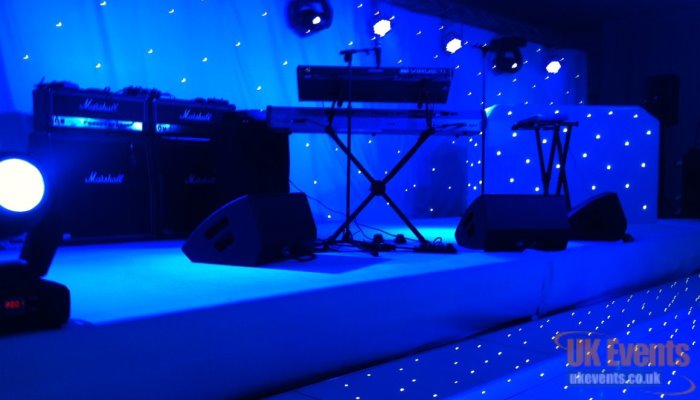 Band Stage Hire
We offer our band staging in any size and finish to fit in with the rooms design. various heights are available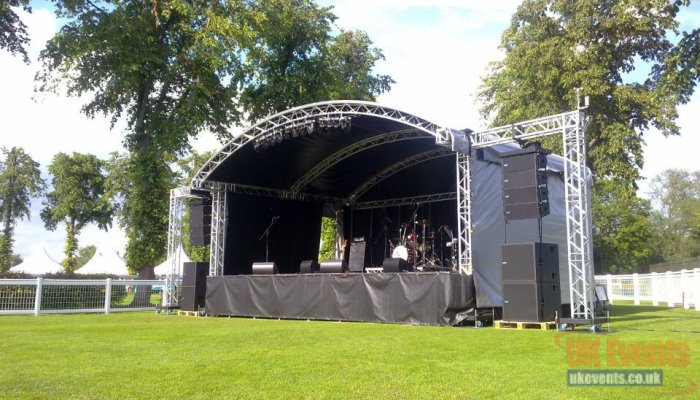 Outdoor Stage and Roof Covers
We offer outdoor stages with roof coverings for festivals and concerts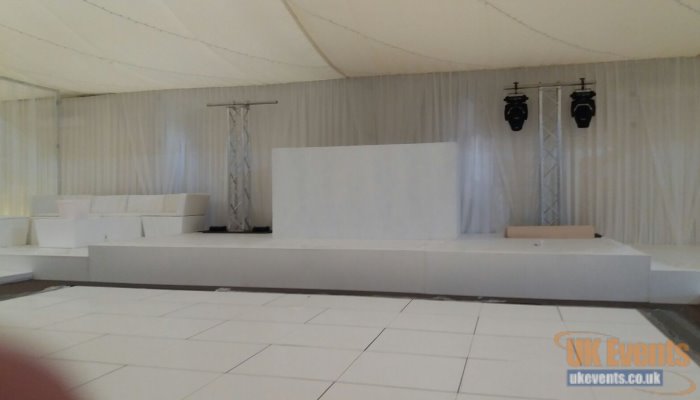 White Stage and Flooring
a Stunning stage dressed in white with a plain white dance floor and DJ booth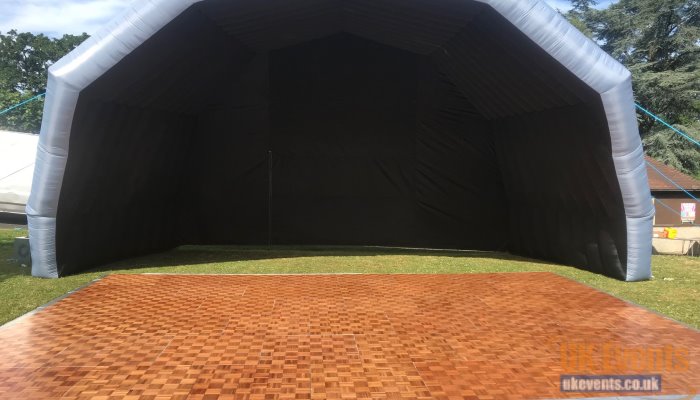 Inflatable Stage Roof
We offer cost effective outdoor stage roofs for smaller outdoor events.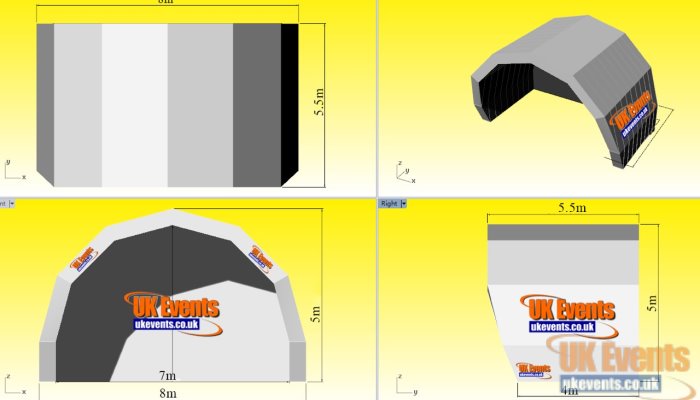 Outdoor Stage Covers
We can supply outdoor stages to go under your stage roof, supply sound and lighting to make your event one to rememeber.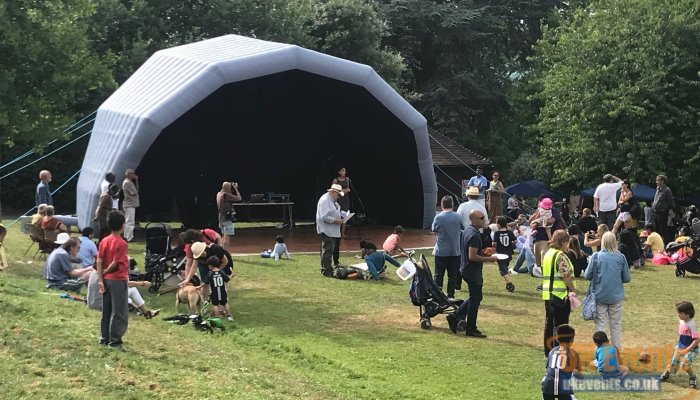 Stage Roof
A fully inflated stage roof in under 10 minutes. NEW to UK Events.